Collaborative Analytics Workstream
Mission
Build a secure enclave and collaborative portal for deployment of machine learning and other analytical tools and methods to address key clinical and translational questions. Work collaboratively to generate insights related to COVID-19 from the harmonized limited data set. Experts in artificial intelligence (AI), machine learning (ML), and other technologies assist with review and portal architecture iteration to ensure fit-for-purpose implementation.

Join a Domain Team
N3C Domain Teams, developed within the Clinical Scenarios subgroup, enable researchers with shared clinical questions surrounding COVID-19 to collectively analyze data within the N3C Data Enclave and collaborate more efficiently in a team science environment. These teams provide an opportunity to collect pilot data for grant submissions, train algorithms on larger datasets, and learn how to use tools for large-scale COVID-19 data.
Connect with Us:
Onboard to N3C using the link below.

In there you will provide your email address. We will add that email address to the CD2H workspace.

Go to our workstream Slack channel directly using the link provided below.

Login with your Slack credentials.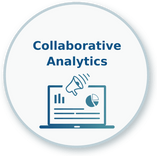 FAQs
Data in the N3C Data Enclave are secured to the highest standards as mandated by applicable NIH policy. All data are encrypted both in transit and at rest, without exception. In transit, data traffic is encrypted via SSL/TLS during both client-to-server and server-to-server communication. The software implements permissions to access or edit data as a granular dataset or row-level depending on the level of data access agreed upon by the Lead Investigator and the Data Access Committee (DAC). These permissions flow through the Enclave as derived data, analytics, or reports from the underlying secure fields to ensure all data are secure at all stages of storage and processing. Please see the NCATS N3C website for more detailed information.
Yes; the N3C Data Enclave supports comprehensive auditing of all significant data processing and access events. It captures metadata about the source of the data. It also maintains records of data imports, reads, writes, exports, and deletions along with the user, time, date, and action. This metadata can be used to track revision history and manage compliance with data auditing and oversight requirements. As standard practice, audited items include:
Import and export of data
User access ('reading') of data
User edits of data
Change to dataset permissions
Granting or revoking of user roles or privileges
User logging into the Enclave
Failed login attempts
Leadership and Administration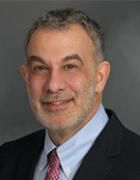 Joel Saltz, MD, PhD
Stony Brook University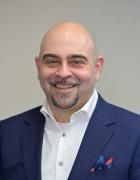 Usman Sheikh
NCATS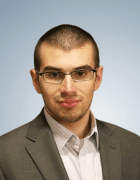 Rafael Fuentes
NCATS