N3C Training
While getting involved in N3C is easy, there's a lot to know. Where do the data come from? What kind of data are available, and what do the tools to work with it look like?
We offer two orientation sessions on a monthly basis: Session A covering N3C data and organization, and Session B providing a tour of the N3C Enclave and analysis tools. Future live runs can be found on the N3C calendar, and see below for recordings of previous sessions and other helpful resources.
Enclave Orientation Session A
This session is for those who want to learn about N3C, as well as how to engage with project teams and access the data. Learning objectives: (1) Provide a general overview of N3C, including goals, organization, and community resources such as Domain Teams and Data Liaisons; (2) Introduce the 3 data tiers available and important considerations for research driven by the data harmonization process; (3) Discuss resources for training and support and the process of the Data Use Request (DUR) required for researcher access.
Enclave Orientation Session B
This session is for analysts, statisticians, data scientists, or anyone who wants to gain a broader understanding of the tools needed to work with the data.
Learning objectives: (1) Focus on technical aspects of working with data in the secure N3C Enclave, including use of OMOP concept sets and N3C-specific tooling, such as the Concept Set Browser; (2) Introduce commonly used analysis tools, such as Contour and Code Workbooks and corresponding workflows for simple analyses; (3) Introduce the Enclave Knowledge Store, a mechanism for sharing and using community developed code and data across projects.
N3C Data Use Request Workflow, Projects Workspaces
Reviews the Data Use Request process for gaining access to secure N3C data in the Enclave.
Enclave Training Portal
Within the Enclave itself you can find the N3C Training Portal (Enclave access required), with training modules covering topics ranging from the OMOP data model to Apache Spark and Enclave-specific tooling such as the N3C Knowledge Store and Concept Set Browser.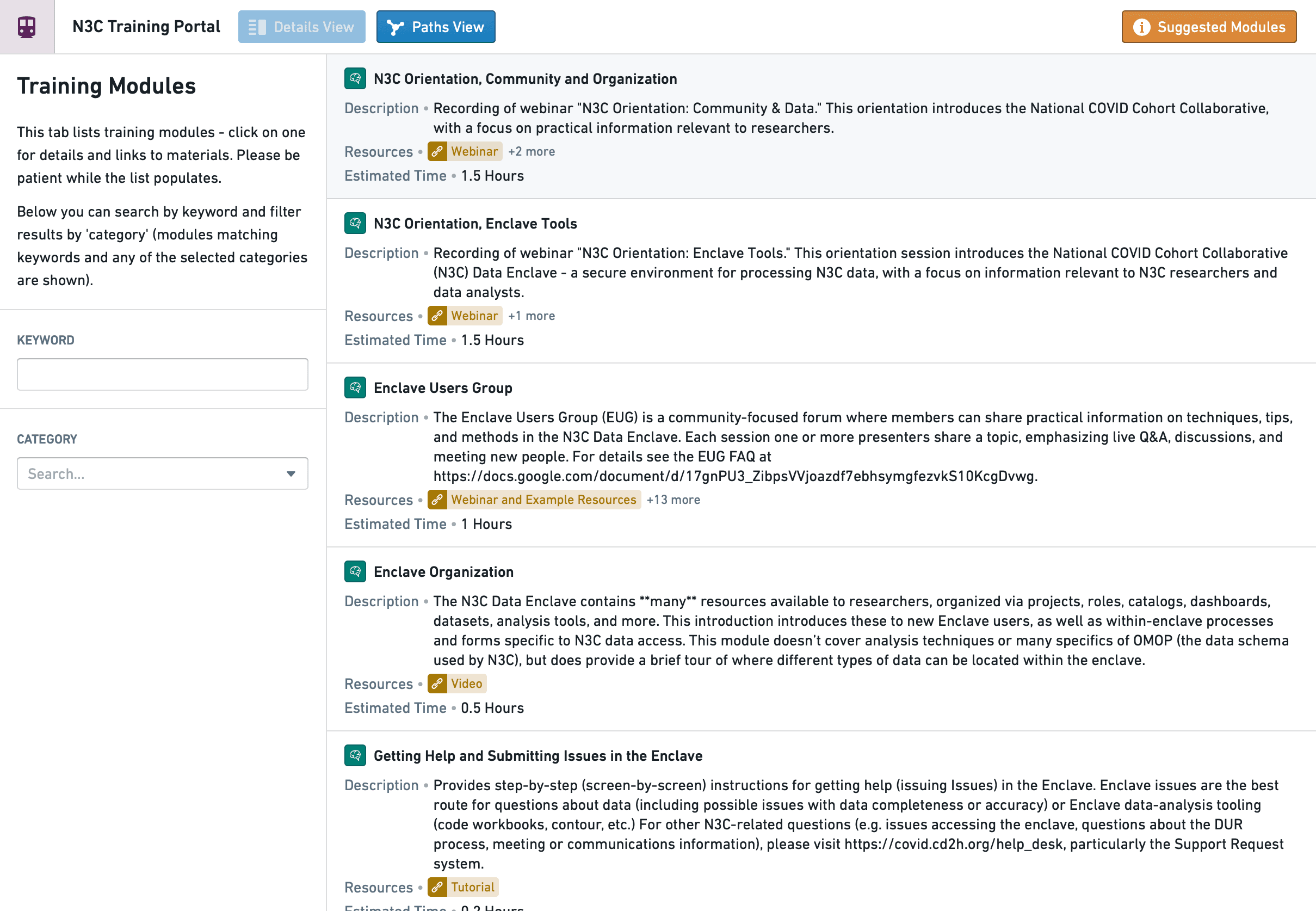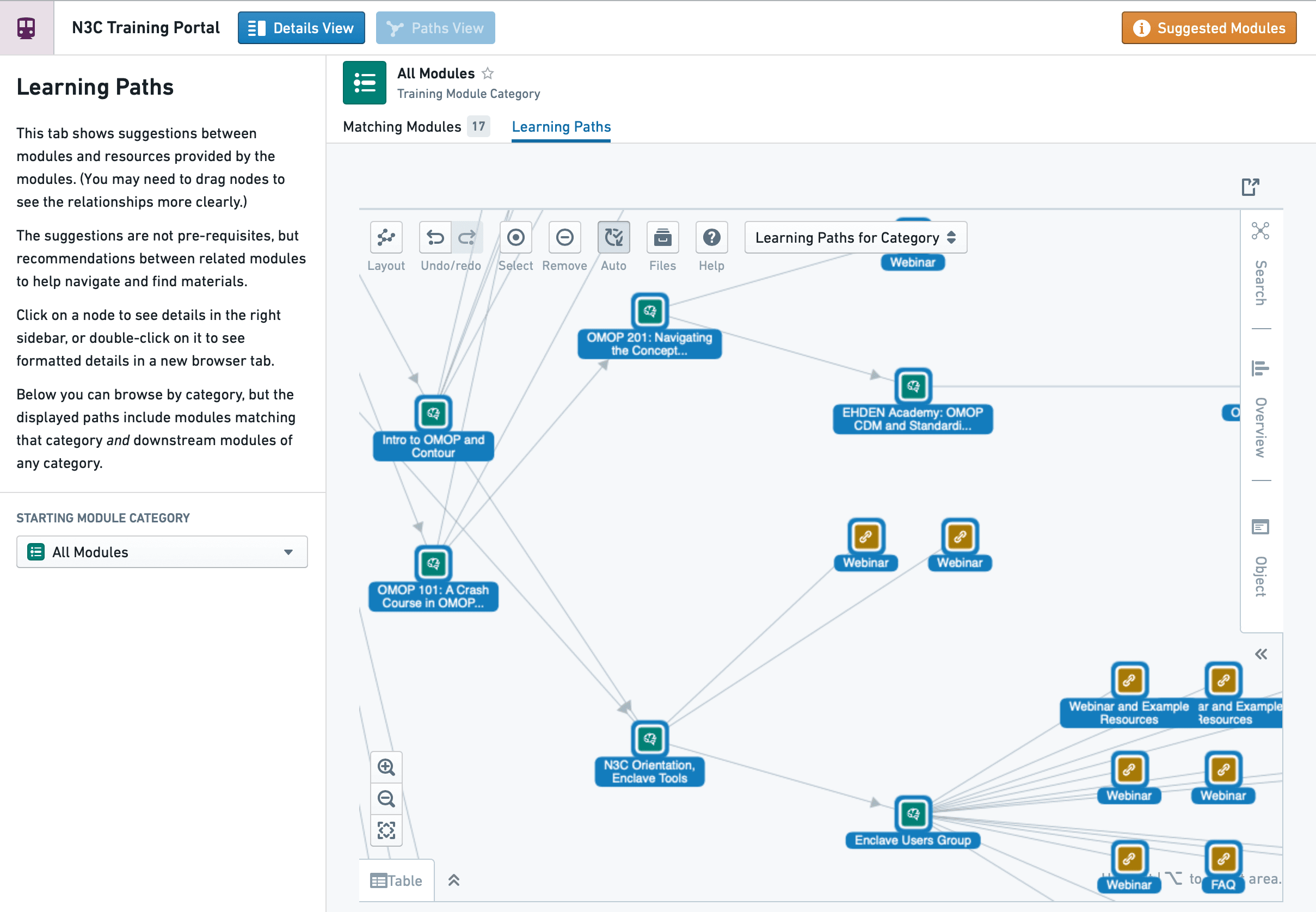 Community Learning
In addition to community-contributed modules in the training portal, N3C supports interdisciplinary research by connecting and sharing expertise in several ways.
Enclave Users Group
Meeting time: Fridays at 10am PT / 1pm ET | Register for the meeting
The Enclave Users Group (EUG) is a community-focused forum where members can share practical information on techniques, tips, and methods in the N3C Data Enclave. Each session one or more presenters share a topic, emphasizing live Q&A, discussions, and meeting new people. See the FAQ for details and upcoming topics. Previous meeting recordings and materials are available in the Training Portal.
Other EUG Topics:
Machine Learning in N3C
Understanding Patient Mortality Data
Macrovisits: Reconstructing hospital stays from individual OMOP visits
Cohort Paper Logic and Templates
Guide to Building Person Level Table for Analysis
N3C Enclave Users' Group 04.07.2021 - Defining COVID Positive
Identifying COVID Positive Patients
With Shawn O'Neil (CU Anschutz) and Saad Ljazouli (Palantir)
N3C Enclave Users' Group, 06.11.21 - Cohort Matching and R MatchIt Package
Cohort Matching with R MatchIt Package
With Sarah Ratcliffe (University of Virginia)
Shared Resources
The Enclave-hosted Knowledge Store, Concept Set Browser, Data Catalog, and Community Notes application contain hundreds of reusable analysis components and associated documentation, including code templates and derived datasets useful for common analysis steps, externally-sourced public datasets (such as US Census or USDA datasets), and concept sets providing curated sets of medical vocabulary codes for use in cohort definitions.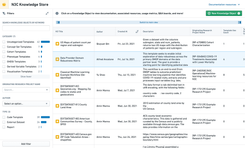 N3C Knowledge Store
Access and secure sharing platform for analysis templates and derived or ingested publicly available datasets.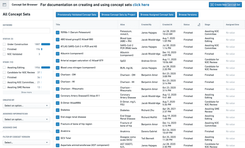 N3C Concept Set Browser
Browse curated medical code sets, including peer-review validation information.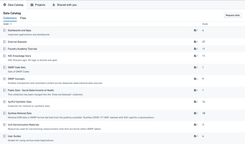 Data Catalog
Browse the most commonly accessed data tables as well as notional data for learning.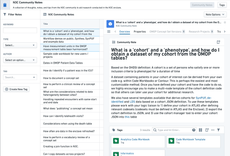 Community Notes
The N3C Community Notes application provides a place for users to asynchronously share documentation, tips, and links to other resources with the N3C community.
Additional N3C and Partner Resources