N3C Domain Team: Oncology
Mission
Mission
The Oncology Clinical Domain Team is studying outcomes of cancer patients who contract COVID-19. Cancer phenotypes and concept sets using OMOP data definitions in the N3C Data Enclave are continuously being developed and refined. We are utilizing this data to (1) characterize a cohort of COVID-19 patients with cancer within N3C; (2) identify cancer subpopulations and predictors of increased risk of death or severe complications due to COVID-19; (3) study the prevalence of symptoms and complications caused by the COVID-19 sequelae, including post-acute sequelae; (4) examine the impact of COVID-19 on cancer care, and (5) investigate the effects of cancer therapies and interventions on outcomes of patients infected with COVID-19. Our team includes a diverse range of clinical, epidemiological informatics data and logic liaisons, and statistical expertise.
Team meeting every Tuesday 8:00am PT/11:00am ET. Please email n3c-tt-oncology@googlegroups.com for meeting invite.
Manuscripts: The National COVID Cohort Collaborative: Clinical Characterization and Early Severity Prediction of US Cancer Patients (in development)
Oral Abstract Sessions: Outcomes of COVID-19 in Cancer Patients: Report from the National COVID Cohort Collaborative (N3C) - ASCO Annual Meeting 2021
COVID-19 Mortality Prediction among Patients with Cancer Using a Large National Cohort - AMIA Annual Symposium 2021
There are studies with verifying results in the literature (i.e. smaller cohorts) that can be included in the N3C cohort. Cancer phenotypes encompassing OMOP oncology patients in the N3C Data Enclave are being developed. Also in development is a project plan that aims to identify the cancer subpopulations with increased risk of death or severe complications due to COVID-19.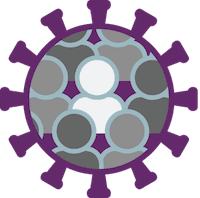 Join the Team!
First Time Users:
To get started with N3C and gain access to the N3C Data Enclave, please view the
Researcher Essentials
webpage.
For Questions or Comments:
Please access the
N3C Support Desk
and click on "Request Domain Team Support".



Leadership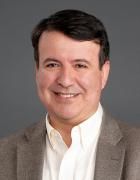 Umit Topaloglu, PhD
Wake Forest University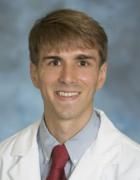 Benjamin Bates, MD
Rutgers University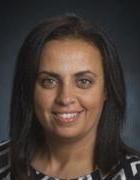 Noha Sharafeldin, MBBCh, MSc, PhD
The University of Alabama at Birmingham