N3C Domain Team: Critical Care, Ventilation, Multi-organ Dysfunction Syndrome (MODS)
Mission
Mission
The Critical Care/Ventilation/Multi-organ Dysfunction Syndrome (MODS) Clinical Domain Team, one of few "joint" N3C Domain Teams, aims to better understand and characterize complex disease trajectories including multiple organ dysfunction, along with determination of treatment efficacies to improve outcomes in critically ill patients with COVID-19. The vision of the Critical Care/Ventilation/MODS Domain Team is to understand the pathophysiology of the SARS-CoV-2 virus on single and multi-organ systems, and what determines optimal treatment strategies affecting short- and longer-term outcomes of critically ill COVID-19 patients. The ventilation subgroup is focused on defining critical care cohorts based on ventilation strategies, as well as studying clinical outcomes on intubated patients versus those not intubated. The MODS subgroup focuses on characterizing multi-organ dysfunction as a temporal trajectory and probabilistic process.
Both subgroups are actively soliciting members to join and contribute to the goals and mission of this highly unique domain team.
Team meeting every other Thursday from 1:00 - 1:45 pm ET. Please email n3c-tt-decompensation-multi-organ-dysfunction@googlegroups.com to be added to the calendar invite.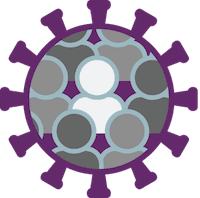 Join the Team!
First Time Users:
To get started with N3C and gain access to the N3C Data Enclave, please view the
Researcher Essentials
webpage.
For Questions or Comments:
Please access the
N3C Support Desk
and click on "Request Domain Team Support".


Leadership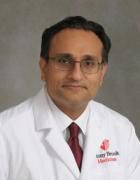 Randeep Jawa, MD
Stony Brook Medicine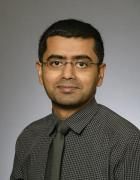 Vignesh Subbian, PhD
University of Arizona
Rishi Kamaleswaran, PhD
Emory University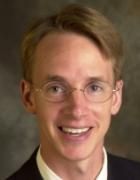 Greg Martin, MD, MSc
Emory University